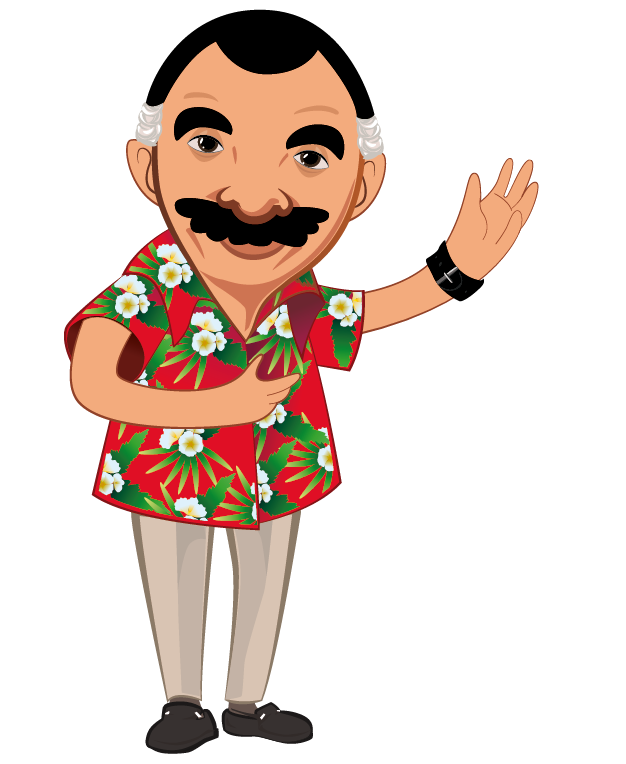 For 25 years when Mr. Fernando Adolfo Calderon Montero ("Tio Fito") acquired the company, by purchasing the establishment from his cousin Luis López Montero (+). Since that date the Restaurant "La Palapa del Tío Fito", previously called "La Palapa del Balneario Popular", has undergone important changes and development in the Restaurant sector and as a provider of Tourist Services specializing in Fish and Seafood, since It has an important location on the seashore, on the boardwalk of the City of San Francisco de Campeche, currently in front of a 5-star Hotel.
The atmosphere, warmth and hospitality that has characterized the businessman Adolfo Calderón Montero in his businesses, both in the Restaurant "La Palapa del Tío Fito", as well as the renowned tourist bar "El Rincón Colonial", which is also his property, it has already become an icon and a tourist reference in this city.
Restaurant "La palapa de Fito" contributes to the preservation and diffusion of the incomparable flavors of Campeche's gastronomy, seeking to satisfy the palate of the most demanding diner, offering an extensive variety of exquisite traditional dishes, fish and fresh seafood of the highest quality.
Offer our visitors dishes made with quality fish and seafood, while enjoying a pleasant atmosphere, personalized service and the best view of the sea.
Being a profitable restaurant in constant growth, recognized in the southeast for its good food specializing in fish and seafood from the region, careful service and pleasant atmosphere.|